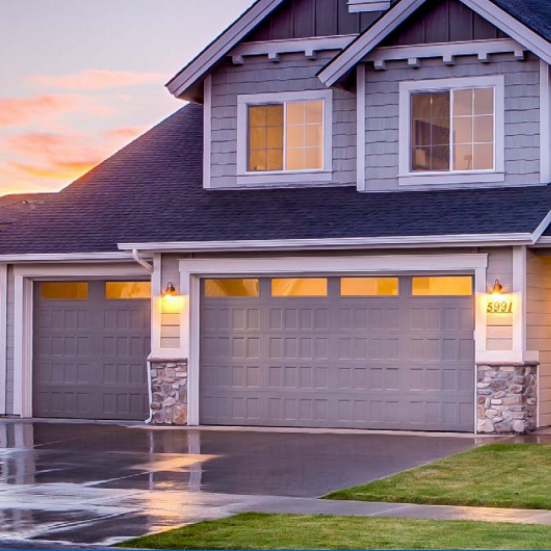 Should I Try To Install a Garage Door Myself?
In the age of easily accessible DIY articles and instructional videos on the internet, it might be tempting for many homeowners to take on the installation of their own garage doors as a way to save on expenses. However, we strongly advise against attempting this task, especially if you lack the proper training.
Garage door installation is a complex process that involves intricate mechanisms and steps followed for a successful outcome. Improper installation can pose serious risks to you and your loved ones, especially because of the size and weight of the door. According to data from the US Consumer Product Safety Commission, approximately 20,000 people are treated in hospital emergency rooms each year due to injuries related to garage doors.
In addition to the safety concerns, attempting to install a garage door without training may lead to a door that is incompatible with your garage or result in costly mistakes during the installation process.
For these reasons, it's crucial to enlist the services of an experienced technician for your garage door installation needs. All American Door Company offers top-notch services at the most cost-effective rates. Furthermore, we provide free professional advice, warranties, special deals, and discounts.
The Importance of Professional Garage Door Installation:
Expert Guidance: Garage door service professionals possess the expertise needed to assess your specific requirements. They can advise you on the most suitable door materials, taking into account factors like cost, noise levels, insulation, and maintenance. You can also receive recommendations on aesthetics, including design, style, and color options.
Accessories: From window inserts to glass panels and openers, you can consult with your garage door technician to personalize your door with various accessories.
Safety and Security: Professionals can recommend security features such as keyless entry, rolling codes, or smartphone-controlled systems for enhanced safety.
Energy Efficiency: Depending on your insulation needs, you can choose from different materials with varying R-values. Your technician will provide the necessary technical information to help you make an informed decision.
Proper Installation: Garage door professionals ensure the correct installation of your door, optimizing its performance, efficiency, and longevity.
Time and Money Savings: Enlisting a professional saves you the time, effort, and money that you might otherwise spend on a DIY installation. Garage door technicians typically offer warranties on the door and its system.
Safety Assurance: Professional installation guarantees the safety and reliability of your garage door system, providing you with peace of mind.
Licensed and Insured: Most garage door service installers are bonded, licensed, and insured, and they often belong to professional organizations, providing an extra layer of protection.
Don't hesitate – opt for professional garage door installation today. All American Door Company has been an industry leader serving Minneapolis area homeowners and businesses for over two decades.
Contact us at (763) 244–1605 to ensure your garage door is in expert hands.