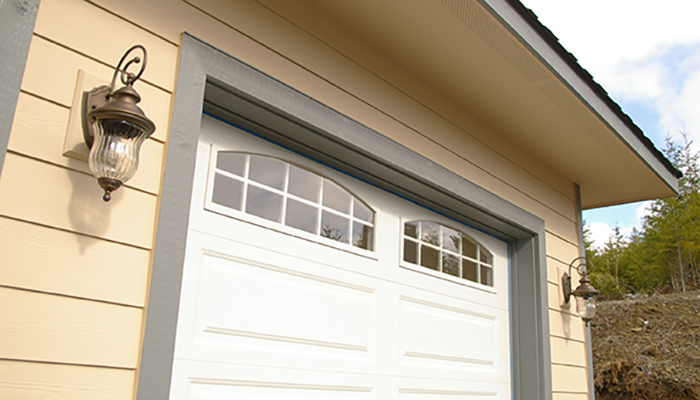 When Do You Need Emergency Garage Door Repair?
A functioning garage door is an essential component of any home or business, providing security, convenience and protection for vehicles and belongings. However, like any mechanical system, garage doors can sometimes experience sudden malfunctions or breakdowns, leaving you severely inconvenienced at best - and in danger at worst. Garage doors are heavy pieces of equipment, and their coiled springs can disastrously release their potential energy in unexpected ways, so when something goes wrong there's a real risk of injury or worse. That's when you need emergency garage door repair. Obviously we're a garage door company and it makes financial sense for us to tell you this, but we're also saying it because it's the truth - just leave it to the pros (even if it's not us).
Common Causes Of Garage Door Emergencies
Understanding the common causes of garage door emergencies can help you identify potential issues and take proactive measures to prevent them. Some of the typical culprits behind garage door malfunctions include malfunctioning springs, broken cables, misaligned tracks, faulty sensors and motor or opener issues. These problems can arise due to wear and tear over time, lack of maintenance, or even unexpected accidents. Not all of them constitute emergencies, but if it's related to your springs, tracks or cables, you can't afford to wait to have it addressed.
What Are The Signs Of An Emergency Garage Door Situation?
It's always good to be proactive and pay attention to the operation of your garage door so you can catch any signs that something is wrong before it becomes a real issue. Here are some things to look for:
Unusual Sounds

- Not that your garage door should be near silent, but there are definitely noises it shouldn't be making - grinding, squeaking or scraping sounds can indicate there's an issue that needs attention.

Difficulty Opening Or Closing

- A

well-maintained

garage door should open and close smoothly. If you notice yours is hanging up or appears to get stuck, that should be a red flag.

Sudden, Jerking Movements

- Once again, your door's operation should be relatively seamless. If you see it bobbing up and down or dropping several inches suddenly, get it checked out.

Stuck Or Off Track

- If your garage door derails, this is a definite emergency. The possibility it could become unstuck at a bad time - and drop straight to the ground - presents a major safety risk.

Failing Safety Mechanisms

- Many garage doors are equipped with auto-reverse systems if it detects something under it before it reaches the ground. If that system doesn't work correctly, the door may not stop and injury could result. This needs to be addressed immediately.
If you notice any of these happening with your garage door, it's vital you give us a call.
The Most Important Thing To Remember - Don't Delay
As convenient and helpful as garage doors can be, they also present one of the biggest potential safety hazards in your home if they aren't working correctly. That's why you need a company you can trust to take care of your garage doors. Our team of highly trained and experienced technicians is available, ready to respond to your call. We understand the urgency of your situation and prioritize your needs. Upon arrival, our technicians conduct a comprehensive evaluation and diagnosis of the problem, utilizing our expertise to pinpoint the underlying cause accurately so we can provide the necessary repairs. Don't take the risk of trying to fix it yourself or leaving issues unaddressed - contact us online or call us at (763) 244–1605 . We've got your back.