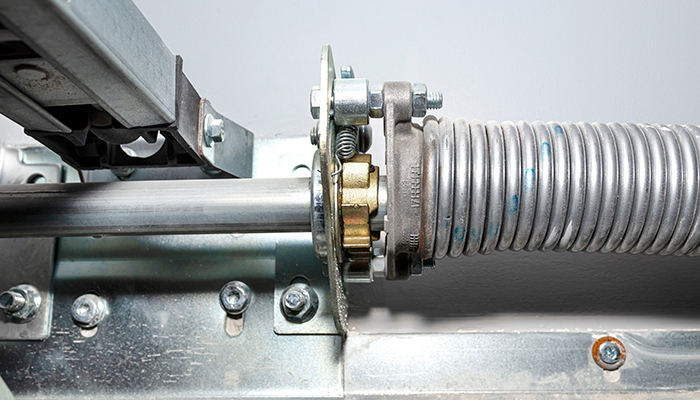 Always Call A Professional For Garage Door Spring Issues – Here's Why
The Danger Of Garage Door Springs
Did you know that garage door springs are one of the most dangerous components of your home? In fact, it's estimated that between 20,000 and 30,000 garage door accidents occur each year in the US alone, with dozens of them resulting in fatalities. If you're a homeowner, it's important to never attempt to replace or repair your garage door springs on your own. Don't end up paying an arm and a leg – literally – in an attempt to save a buck by doing it yourself. Leave it to the professionals who have the expertise and equipment to handle the job safely. Read on to learn more about garage door springs and how to identify problems.
What Does The Garage Door Spring Do?
These small but mighty parts of a garage door system bear the weight of the door and help lift it up and down smoothly. Without them, the task of manually opening and closing garage doors- which weigh between 150 and 350 pounds on average- would be nearly impossible. They work by using tension to balance the weight of the door and make sure it stays level. There are two types of garage door springs: torsion and extension. Torsion springs are typically found above the opening of the door and rely on torque to lift and lower the door, whereas extension springs are mounted on either side of the door and stretch to lift and lower it.
What Makes A Garage Door Spring So Dangerous?
Garage door springs are made of tightly coiled metal, and it takes a lot of pressure to keep them coiled. When that pressure is released, the broken fragments of metal can fly through the air at a very high velocity and easily become embedded in the wall, or heaven forbid, your body. Garage door spring issues can cause accidents that range from mild injuries to catastrophic mishaps resulting in property damage, lost limbs or even death. Broken springs can cause garage doors to freefall with dangerous force, while loose springs can lead to doors misaligning and falling off track.
Signs You Have A Garage Door Spring Issue
Over time, your garage door springs will inevitably get worn out and begin to weaken. A tell-tale sign of a broken spring is if one side of the door appears to sag or if the door is crooked. Here are some other common signs that you've got a garage door spring issue that needs to be checked out by a professional: 
Door creaks or shakes while opening

Door closes too quickly or with a loud bang

You can't stop the door halfway open 

Your manual-open door feels heavier 

Automatic door opener is making a lot of noise 
And of course, if you see that a piece has broken off your garage door spring when you look at it from inside the garage, that's a sure sign you've got a problem!
Don't Wait For An Accident
If you notice any of the garage door spring issues listed above, it's a wise choice to call a professional garage door technician right away, especially if you have small children in the home. Keep your home and family safe and secure by getting the problem resolved without delay. And for heaven's sake, please never try to repair or replace a garage door spring by yourself! DIY is admirable and fun, but in this case it's simply not worth the risk.